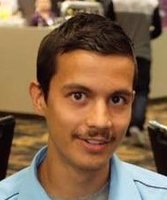 Chad Anthony Wade Starr
30th November 2019
Passed away at Karinya Palliative Care Unit
Late of Worrigee
Loving father to Chanse.
Much loved son to Tony & Joyce.
Cherished brother to Nicole, Chaney, Jodie, Gerrard, Noel, April and Darcy.
Friend to many.
Aged 23 years
Chad's funeral service will be held at The Chapel, Shoalhaven Memorial Gardens, Worrigee Road, Worrigee thence for burial at Shoalhaven Memorial Gardens Lawn Cemetery.
On Thursday 12th December 2019 at 12.00noon.
Relatives and friends are invited to attend.
'We first laid eyes on and fell in love with our Chaddy Boy when he came to us in the winter of 1996.
We have grown together, laughed together, cried together and run a muck together for 23 years, and our lives will not be the same without you by our side Chaddy Boy.
A beautiful, tough, courageous brother, son and father to Chansey, that was our Chaddy Boy.
Chad taught us all so much, although Chad was young, he was wise beyond his years, he taught us the love of family and family comes first and he certainly taught us how to fight, as we stood by him through the toughest fight of his life.
Our beautiful Chad left this life's journey and crossed over to his eternal journey peacefully on the last day of spring 2019, with all his family including his precious boy Chanse by his side, comforting him to the end.
The way he lived his life is an inspiration for all of us. Chad and Chanse have a special bond that will never be broken and we will never forget you brother.
Chad you will be with us forever our family bond is unbreakable and as Chaney says fry a set wherever you are, burn outs for days, keep doing you, cheers to you our Chaddy Boy, we love you.'